Return to the IBM Automation badge main page
IBM Robotic Process Automation with Automation Anywhere Badges
IBM® Robotic Process Automation (RPA) with Automation Anywhere is an easy and affordable way to automate the highly repetitive tasks that many employees perform, often at the expense of creative problem-solving and customer-centric work. Available in two sizes, IBM RPA Express and IBM RPA Enterprise lets you choose the right amount of RPA for your needs. Both editions come pre-integrated with additional IBM automation capabilities, such as workflow management, real-time decision making and data capture, extending the ROI and scalability potential of standalone RPA.
Click on any of the badged activities below to learn what it takes to earn that credential.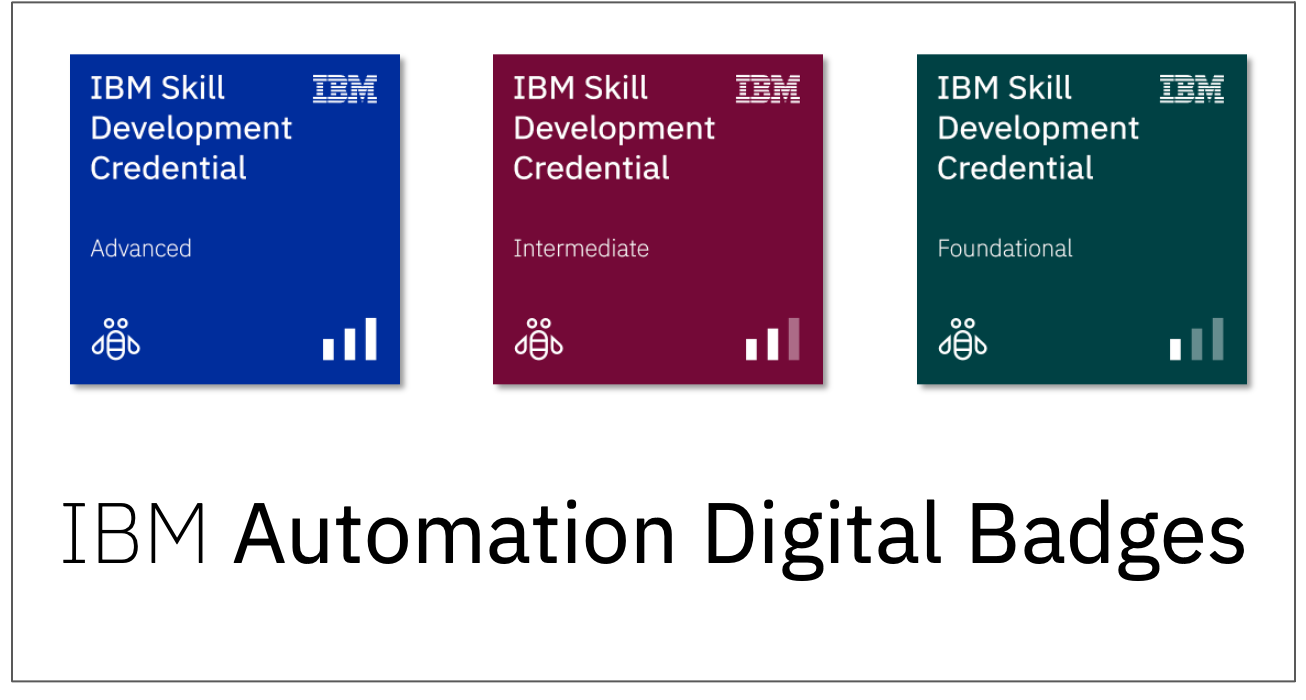 Have general questions about IBM Automation badges?
Contact us at camedct@us.ibm.com