Return to the IBM Automation badge main page
IBM App Connect Badges
IBM App Connect allows you to simply connect applications and data across all of your environments. By supporting a wide range of integration styles from traditional SOA to modern event, API, and microservices-based, IBM App Connect provides a single integration tool for your entire business. The award-winning designer experience gives you the option of leveraging hundreds of secure pre-built connectors and robust integration features to satisfy even the most complex enterprise requirements. With the ability to be deployed in any cloud or on-premises system, you have the flexibility to run an integration solution close to your applications wherever you need.
Click on any of the badged activities below to learn what it takes to earn that credential.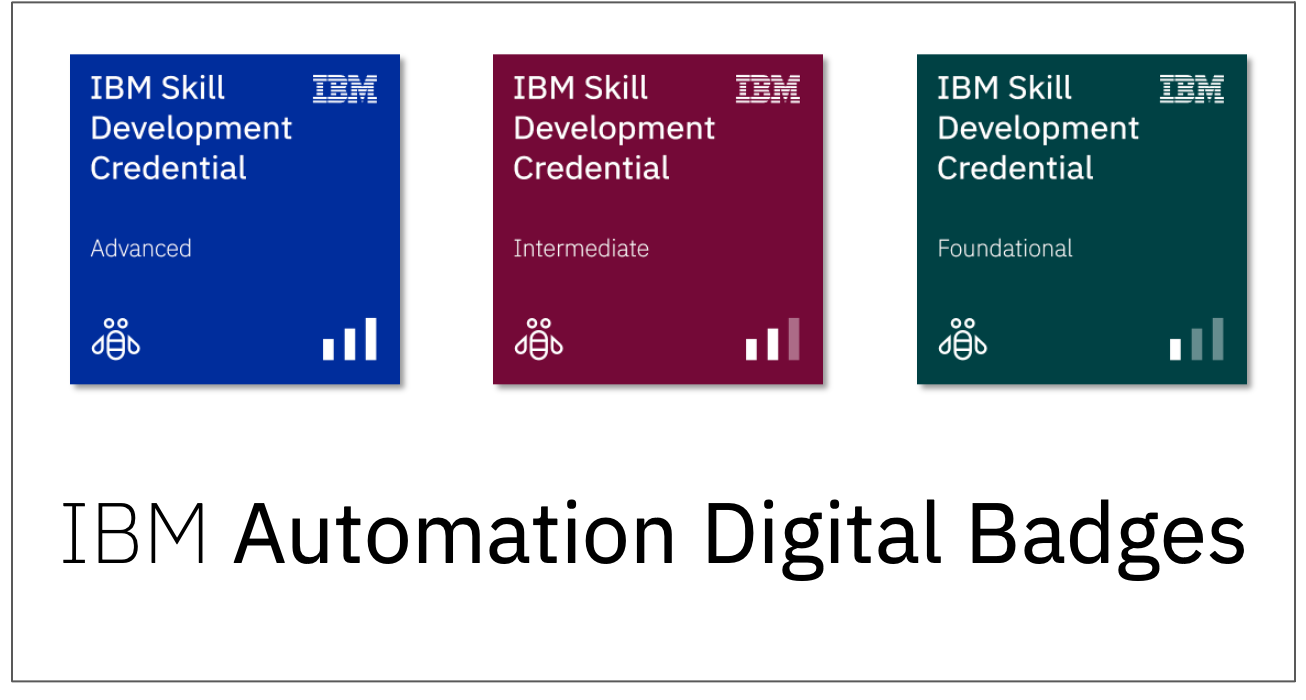 Have general questions about IBM Automation badges?
Contact us at camedct@us.ibm.com