Return to the IBM Automation badge main page
IBM App Modernization Badges
Organizations taking their applications to the cloud to achieve scalability, agility, and improved experience are looking to specific technologies and practices. Covering concepts such as containers, kubernetes, microservices, devops, and migration approaches, the Application Modernization badges recognize expertise for the journey.
Click on any of the badged activities below to learn what it takes to earn that credential.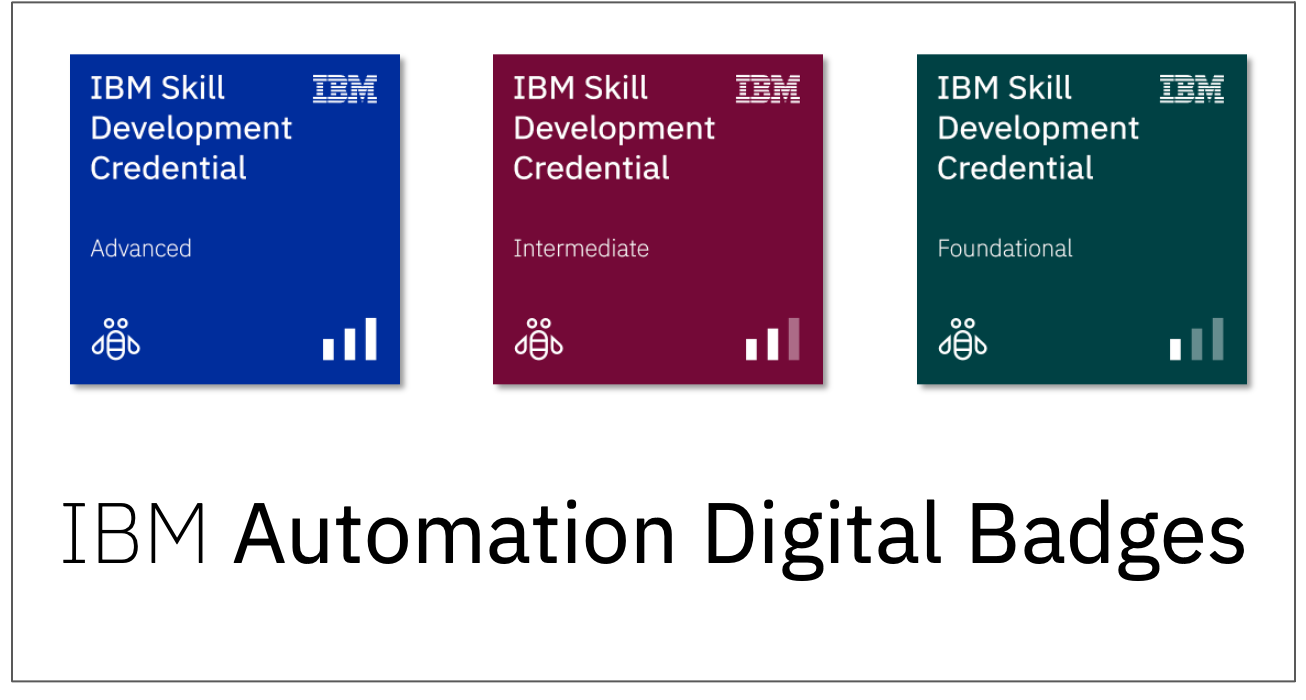 Have general questions about IBM Automation badges?
Contact us at treed1@us.ibm.com